2022 Festival Performers (in order of appearance)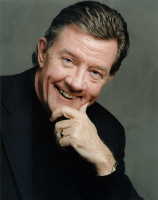 NOTA BENE PLAYERS & SINGERS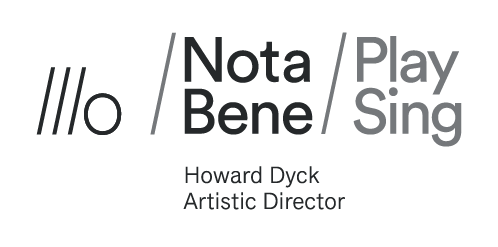 Nota Bene Players & Singers (NBPS) is an independent non-profit charitable organization established in 2001. It comprises a professional mid-sized orchestra and chorus practising historically informed performance (HIP). It appears in concert in the Waterloo Region which is situated in the heart of southwestern Ontario's greenbelt. With a population of more than 630,000 people, the region is known as a land of tradition and innovation. One of the fastest growing areas in Ontario, Canada, it is defined by its creativity, cultural diversity, and rural landscape, all connected by the omnipresent Grand River. NBPS also performs in Dundas (pop. 24,000), approximately 65 kms southeast of Waterloo. 
---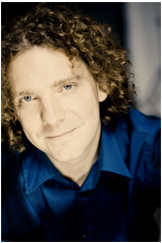 THEATRE OF EARLY MUSIC

Founded by Artistic Director and Conductor Daniel Taylor, the Theatre of Early Music (TEM) are sought-after interpreters of magnificent yet neglected choral repertoire spanning four centuries. Their appearances include stunning a cappella programs, with practices and aesthetics of former ages informing thought-provoking, passionate and committed reconstructions of music for historical events and major works from the oratorio tradition. Through their concert performances and recordings, the ten to eighteen solo singers offer a purity and clarity in their sound which has resulted in invitations from an ever-widening circle of the world's leading stages. The Theatre of Early Music is an ensemble of some of the world's finest musicians, sharing a particular passion for early music. Its formation is the result of a search by instrumentalists and singers for opportunities that would allow devotion and dedication to enter into the creative process. The core of the TEM consists of an ensemble based in Canada that is primarily made up of young soloists. Their distinctive style, coupled with  its artistic director Daniel Taylor's expertise and enthusiasm, leads to captivating readings of magnificent but often neglected  works.  
---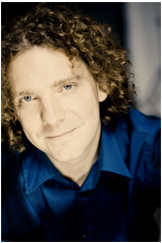 SCHOLA CANTORUM VOCAL ENSEMBLE

The University of Toronto Schola Cantorum Vocal Ensemble aims to present the brilliant early choral and instrumental repertoire from across the centuries to a new audience. The group's interpretations strive to recreate the original performances of musical works – interpretations led by the energy and insights of the gifted students themselves in the belief that historical performance ideals and knowledge of the old world are essential for creating music anew. The Schola Cantorum includes students from all levels of study (Bachelor in Music, Master in Music and Doctoral Candidates), with students representing many voice studios in the Faculty. Schola Cantorum is the only large scale group using period instruments and historically informed performance practices. Most recently, the group presented Heinrich  Schütz's Musikalische Exequien in concert,  accompanied by the Theatre of Early Music  Orchestra. 
The University of Toronto Faculty of Music  is located in one of the world's most vibrant,  multicultural, arts-oriented cities. Based on  publications and citations, the University of  Toronto leads Canadian research universities  in Fine Arts and Music. 
---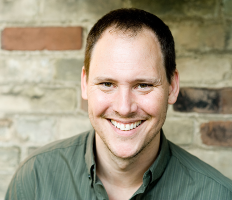 CAPELLA INTIMA

Capella Intima was formed in 2009 by Artistic Director and Tenor Bud Roach. The ensemble is dedicated to performing the vocal music of the 17th-century, both sacred and secular. Based in Hamilton, Ontario, Capella Intima prides itself on introducing audiences to the less commonly heard music that paved the way for composers of the later Baroque. Collaborations with instrumental ensembles in the region have met with unanimous critical acclaim. Recent projects include The Poor Man's Vespers, a re-creation of a vespers' service in Northern Italy from the early 17th-century. The singers of Capella Intima are active performers of early music with ensembles across Canada. 
---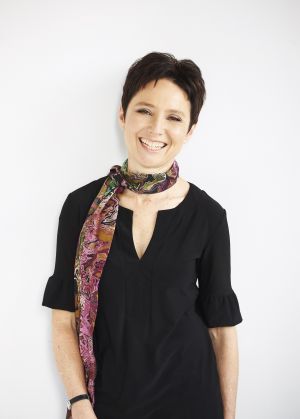 GALLERY PLAYERS OF NIAGARA

The Gallery Players of Niagara began presenting concerts in 1994 and has since become one of Niagara's most prominent presenters of classical chamber music. Each season we present a vast array of chamber music, from Vivaldi to Brahms to folk-inspired music to improvised music for silent movies. We commission and perform new Canadian works, present baroque repertoire on period instruments, and cover all the standard chamber music repertoire in between! Our organization presents concerts in many of Niagara's churches, the Rodman Hall Arts Centre in St. Catharines, the Niagara Artists Centre, and at the First Ontario Performing Arts Centre. The group has a core membership of approximately 15 regular performers, supplementing its ranks each season with invited guests. The core players also perform with the Niagara Symphony, Tafelmusik Baroque Orchestra, Kitchener-Waterloo Symphony, Toronto Symphony, and many other smaller arts organizations in the Golden Horseshoe. 
---

TORONTO CHAMBER CHOIR

The Toronto Chamber Choir of 40 skilled singers has held a prominent place in Canada's early music scene since 1968. It specializes in Renaissance and Baroque repertoire, collaborating regularly with Toronto's rich pool of period instrumentalists, but also with forays into other periods.

Lucas Harris joined the Toronto Chamber Choir as its full-time artistic director starting with the 2014–15 season. The choir is delighted to be working with such a knowledgeable, skilled, and imaginative artistic director.  
---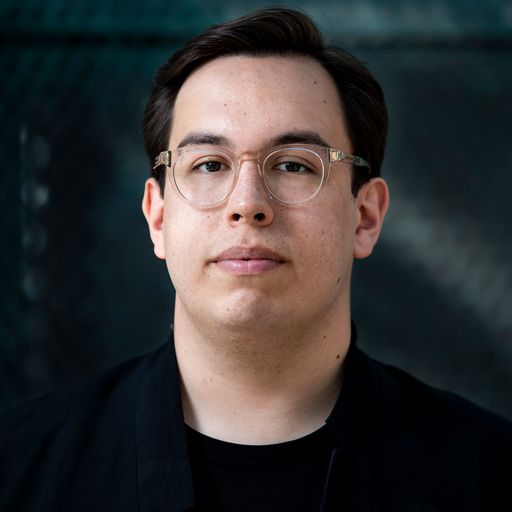 "Born in amiskwaciwâskahikan (Edmonton, Alberta), Jonathon Adams is a Cree-Métis baritone. They have appeared as a soloist with Philippe Herreweghe, Sigiswald Kuijken, Vox Luminis, Servir Antico, and B'Rock Orchestra at Opera-Ballet Flanders. In 2021 Jonathon was named the first ever artist-in-residence at Early Music Vancouver. They are also featured in the film MESSIAH/COMPLEX created by Against the Grain Theatre and the Toronto Symphony Orchestra.
Future solo engagements include performances with the New York Philharmonic and the San Francisco Symphony under Masaaki Suzuki, Tafelmusik, Les Délices, il Gardellino, TENET Vocal Artists, Washington Bach Consort, the Toronto and Vancouver Bach Festivals, and the Portland Baroque Orchestra.
Jonathon attended The Royal Academy of Music and the Conservatorium van Amsterdam, and studied with Nancy Argenta, Emma Kirkby, and Edith Wiens. In addition to performing, Jonathon offers an annual workshop for singers at the Lunenburg Academy of Music Performance in e'se'katik (Lunenburg, Nova Scotia)."
https://schwalbeandpartners.com/jonathon-adams-baritone
* Jonathon Adams - Photo credit Ayako Nishibori
---